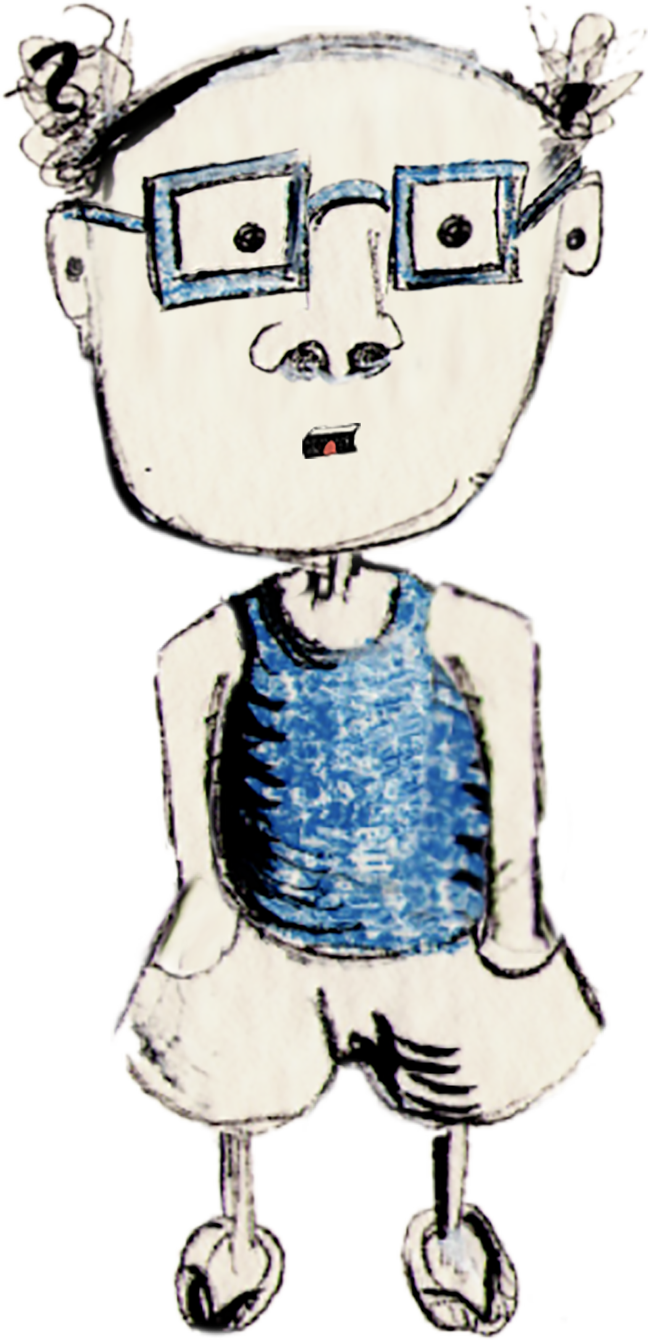 A few years ago i decided to start converting some of my drawings into digital pieces for use in my own creative technology tests. 
Bob was a quick sketch, he has become the poster-boy for my research ever since. 
He is also one of a cast of 7 characters featured in a series in development ICONOCLASH.
Digital Puppetry
Performance Animation 
Motion Capture
I don't often make videos in my kitchen but when I do...
I discovered this ridiculously fun way to speed up animating characters with Adobe Character Animation. 
BOB is an old favourite character I use to develop scenes, he's part of my 'Stereotype' collection; and within 60 minutes of dropping him in Photoshop, Digital Puppet BOB was talking back to me. 
We went to RAW Artists Canberra in November 2016 at Belconnen Arts Centre, BOB danced with some fine young ladies, was voiced by diverse audience members and manipulated by all ages.