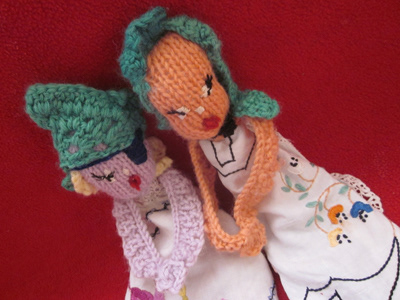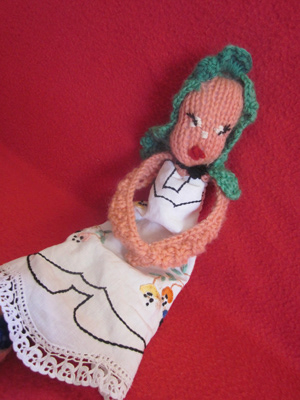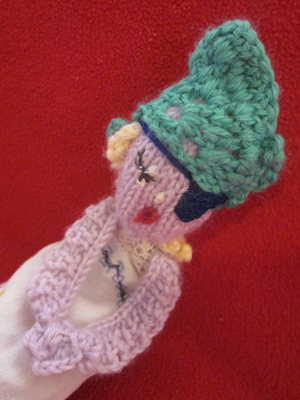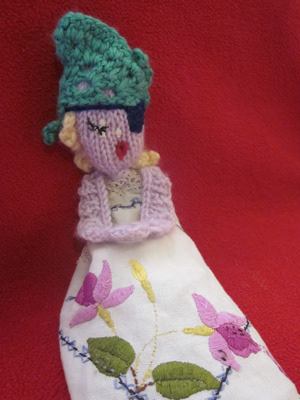 Named after one of Australia's most notorious, and pioneering, 
business women of the early 20th Century - Tilly Devine.

These hand knit/crochet dolls are made from 
reclaimed tapestry wools and scrap threads 
with vintage doilies for dresses.
 Originally made for my daughters to their specifications. 
They now replicate a traditional babies rattle shape, 
making these dolls easy to clutch from about 6 months of age.

I love the challenge of Tilly in Disguise 
Cowgirl, Rock Goddess, Diva, Pirate, 
Red Head, Ballerina... updates soon!
BUY NOW at SAM MAHER HANDMADE